Marquess of Lothian: After all, Lewis Carroll was only joking; Swift and Orwell were deadly serious. Removing the requirement for consummation from marriage will lead to inter-sibling unions. The state cannot lightly modify the meaning of words that have stood the test of time, as with Orwellian Newspeak. As Humpty Dumpty might have said: What about registrars, whom no one has mentioned? It focuses instead directly on people's animus towards gays and lesbians.
Do I want to vote against this Bill?
This objection to gay marriage doesn't even try to pretend to be objective and fair. Marquess of Lothian: Symbols are important; they are a common cultural currency which we each use to help create our sense of self. In the end, this belief is simply incorrect.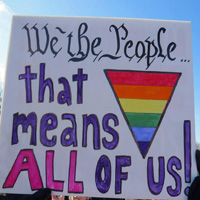 Incompatible with Religious Liberty.